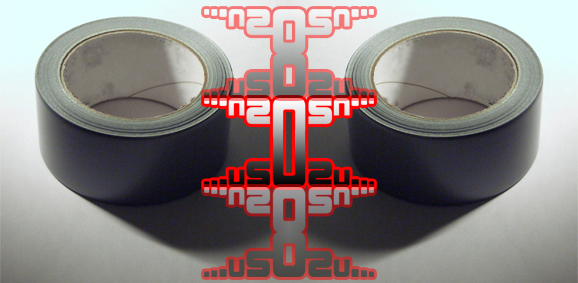 You can also buy this album as MP3 downloads from ForYourEars.Com!
tilaa levy suoraan 6 eur/kpl (sisältää postin):
phinnweb@sci.fi tai sampen@welho.com
askartele omat kannet/print the artwork


pHinnWeb's USO interview here!
And here's an USO interview from Loop (Chile)!
Richard D. Anderson Album
phnnmlk-4
January 2005

Programming, reprogramming, accidental deleting, playing, singing,
and some moves you might not consider proper dancing by sampen
in secret locations commonly known as Sörkka and Tuira.
Thanks to a whole bunch of people and one cooperating canine!
NOTE: limited to 300 copies. In 12 different cover stickers.

The last copies of RDAA now come with the brand new USO808TOTEM button.
(Yes, 250 gone and only 50 left so hurry/sorry -- your choice.)
There are 2 different versions of the 25 mm diameter button:
If you want just the button they are 1 euro each or 1.50 for both.
Contact the e-mail addresses on this page for more info.


contact high



available at the following record stores: