All updates will be found there. If you're a Tumblr user, please follow!


Old news:
15 April 2009: Music Inspired by the Film Scott Walker - 30 Century Man is a collection of 12 covers of Scott Walker originals, done mostly by some brilliantly talented women (with a few male voices thrown in as well). More info at http://www.myspace.com/scottwalker30centuryman.

Tracklist:

"Duchess" Peter Broderick
"Big Louise" Sally Norvell
"World's Strongest Man" Damon & Naomi
"Manhattan" Saint Etienne
"The Electrician" Laurie Anderson
"The Seventh Seal" Nicole Atkins
"Montague Terrace (in Blue)" Dot Allison
"The Bridge" Bee & Flower
"Rhymes of Goodbye" Stephanie Dosen
"It's Raining Today" Ulrich Schnauss
"A Lover Loves" Jarboe
"Such a Small Love" Little Annie


Angela Morley (born as Wally Stott on 10 March 1924) died on 14 January 2009. Wally Stott arranged and orchestrated music for Scott Walker's 1960s solo albums.

Scott Walker guests on the track 'The Big Sleep' of Two Suns album by Bat For Lashes, out on Parlophone (UK) and Astralwerks (US), 6 April 2009. ['The Big Sleep' @ YouTube.]

2008:
Scott Walker hosted Meltdown Festival 2000 in London.

Biography:
Born Noel Scott Engel, 9 January 1943, Hamilton, Ohio, USA. After relocating to New York during childhood, this precocious talent initially pursued a career as an actor, and also briefly recorded under the name Scotty Engel. Moving to Hollywood, he worked on sessions with arranger Jack Nitzsche before joining the Routers as a bassist. He next teamed up with singer John Maus as the Dalton Brothers, which gradually evolved into the Walker Brothers with the addition of drummer Gary Leeds. The trio moved to England and found themselves fêted as teen-idols, with a string of hits that established them as one of the most successful UK-based groups of the mid-60s. The group broke up in May 1967 at a time when Scott was still regarded as a sex symbol and potential solo superstar. Yet there was something contradictory about the singer's image. Ridden with angst during the Walkers' teen-idol peak, he was known for his moody reclusiveness, tendency to wear dark glasses and stay in curtain-closed rooms during daylight hours. The classic pop existentialist, Walker was trapped in a system that regarded him as a contradiction. His manager Maurice King encouraged a straightforward showbusiness career involving regular television appearances and even cabaret. Walker, meanwhile, had become a devotee of Belgian composer Jacques Brel and included several of his songs on his debut solo album, Scott. There is no finer example of the contradiction that Walker faced than the incongruous image of the singer performing 'My Death' on BBC television's chirpy Billy Cotton Band Show.
Walker's solo albums were equally quirky and stylistically diverse, fusing the brutal visions of Brel alongside contemporary MOR standards such as Tony Bennett 's 'When Joanna Loved Me'. Walker was also displaying immense talent as a songwriter in his own right with poetic, brooding songs, such as 'Such A Small Love' and 'Always Coming Back To You'. Eschewing young, modern producers, Walker stuck with the lush, orchestral arrangements of Johnny Franz, Reg Guest, Peter Knight and Wally Stott. The resulting concoction was rendered unique by Walker's distinctive, deep, crooning tone and strong vibrato. On the strength of the Walker Brothers' dedicated audience, Scott's solo albums were chart successes in the UK, but as an artist he remained the great contradiction. Singer/songwriter, MOR entertainer, Brel interpreter and television personality, his entire career dramatized a constant clash between pop star trappings and artistic endeavour. Even his similarly titled hit singles emphasized the grand contradiction: 'Jackie' was a racy Brel song that mentioned 'authentic queers' and was banned by the BBC; 'Joanna' was pure schmaltz, written by the Tin Pan Alley husband and wife team Tony Hatch and Jackie Trent. Walker's uneasiness about his career was emphasized in a number of confusing decisions and record releases. At one point, he reverted to his real surname Engel, and announced that he would no longer be issuing singles.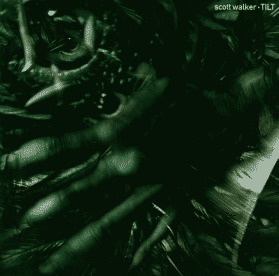 While the brilliant Scott 4 at last contained solely original material and might have heralded the re-evaluation of Walker as a serious songwriter, the BBC chose that very same period to issue the MOR Scott Sings Songs From His Television Series. Undervalued and apparently uncertain about his direction, Walker's muse grew increasingly weary after the 60s. Reissued in 1996, 'Til The Band Comes In, his 1970 collaboration with songwriter Ady Semeland however, is a joy of discovery. Released a year after the Woodstock festival, Walker could not have been more out of step with musical fashion, yet more than 25 years later the quality of the songs stands up, and above all they feature a voice to weep to. By 1972 he seemed to bow to popular demand by recording an album of cover versions, The Moviegoer. A shift towards country music followed before Scott reunited with Maus and Leeds for a series of Walker Brothers albums. Thereafter, Scott retreated from the music business returning only for the critically acclaimed Climate Of Hunter in 1984. His enigmatic career, remarkable voice and intense songwriting have inspired a wealth of performers including Julian Cope (who compiled a Walker album), Marc Almond (who provided sleeve notes for a compilation) and a number of deep, crooning vocalists, who have attempted to recapture that unique Scott vibrato. It was reported in 1992 that Walker had signed a major recording contract and three years later he delivered a new album. Tilt was the most ear-challenging work he has so far recorded. The record found two distinct camps: one that criticized him for not delivering the smooth ballad of old and the other (a much younger audience) who found this difficult work intriguing. The record company showed a great sense of humour when they released the title track as a single. Radio play was not forthcoming.
Encyclopedia of Popular Music Copyright Muze UK Ltd. 1989 - 1998.
Interviews: