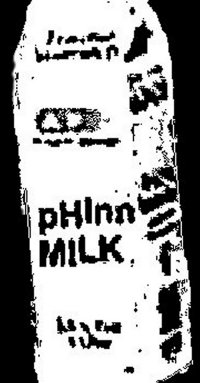 Artist: Kohinatuotanto
Title: Äänikemia
Format: CD-R
Cat.No: phnnmlk-2
Publication Date: 23 May 2002
Length: 73 min. / 7 tracks


After albums from Club Telex Noise Ensemble and Virtalähde, this is the latest release of a new label, pHinnMilk Records, which is a DIY / lo-fi / lo-budget operation working exclusively under pHinnWeb internet site (phinnweb.org). pHinnWeb has since 1996 spread information on Finnish electronic music, artists and record labels, and has already been acknowledged as one of the most important electronic music resources by such international music magazines as The Wire (UK) or de:bug (GER).
The purpose of pHinnMilk is to provide an outlet to new and interesting local electro/avant/experimental/noise artists who deserve to be heard more widely than by their domestic circuit of club audiences and friends alone. All pHinnMilk releases will be highly collectable, ultra-limited editions of CDRs (with some vinyls hopefully coming in the future), with handicrafted sleeves and artwork.


Kohinatuotanto (being the direct Finnish translation of his main project "Noise Production") is Mika Paju, a.k.a. Mike Not, living in Tampere, Finland. Mika has created over a decade all sorts of electronic music: techno, acid, industrial, ambient, breakbeat, hip hop and electro. His services as producer and sound engineer have been well in use: for example, Mika's productions for Finnish hip hop act Petri Nygård have reached national charts in his native country, but electronic sounds are still his first love.
Now, pHinnMilk is proud to present Mika Paju's album as Kohinatuotanto, Äänikemia (translation: "Sound Chemistry"), with electronic/minimal/IDM excursions; perhaps not so far from his namesake and fellow countryman, Mika Vainio of Pan sonic, but with a definitely original touch. So far the best kept secret in Finnish electronic music, Mika Paju should follow to the international acclaim in the footsteps of other Flying Finns: Vainio & Väisänen, Jimi Tenor and Vladislav Delay. If this was the first time you heard about him, you'll be hearing a lot more.
More info with an exclusive interview:
http://www.phinnweb.org/phinnmilk/kohinatuotanto/


Contact:
pHinnMilk Records
c/o Rautio
Näsilinnankatu 11 B 33
33210 Tampere
FINLAND
phinnweb at sci.fi
http://www.phinnweb.org/phinnmilk
pHinnMilk - the pHuture stops here