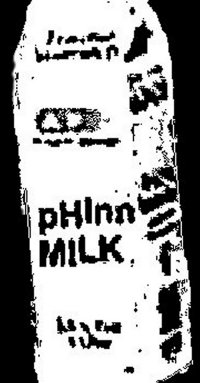 Artist: Club Telex Noise Ensemble
Title: CTNERMX
Format: CD-R (first edition)
Cat.No: phnnmlk-3
Publication Date: 23 March 2003
Length: 77:11 / 17 tracks


After hard-hitting full-lengths from Virtalähde and Kohinatuotanto (both 2002), this is the third release of a new label, pHinnMilk Recordings, which is a DIY / lo-fi / lo-budget operation working exclusively under pHinnWeb internet site (phinnweb.org). pHinnWeb has since 1996 spread information on Finnish electronic music, artists and record labels, and has already been acknowledged as one of the most important electronic music resources by such international music magazines as The Wire (UK) or de:bug (GER).
The purpose of pHinnMilk is to provide an outlet to new and interesting local electro/avant/experimental/noise artists who deserve to be heard more widely than by their domestic circuit of club audiences and friends alone. All pHinnMilk releases will be highly collectable, ultra-limited editions of CDRs (with some vinyls hopefully coming in the future), with handicrafted sleeves and artwork.

Now pHinnMilk Recordings proudly presents CTNERMX, a compilation of remixes based on Club Telex Noise Ensemble's tracks from the "secret" pHinnMilk album Just To Disturb You A Little Bit (phnnmlk-0, June 2001). CTNE was an "electro-primitivist" prank project, who did only three live gigs, all duly recorded and released together on that album. The highlight of their career was performing together with Chicks on Speed from Berlin, who provided their idiosyncratic vocals and sounds to CTNE.
We have dispatched a bunch of remixers from seven different countries to fin(n)ish CTNE's rough live tracks: the amazing results being heard on this album.
Featuring international electro sounds from the acclaimed Legowelt, Luke Eargoggle, 8-Bit Rockers and Der Unsichtbare, hard-biting techno beats from Andrew Duke and Tuomas Rantanen, glitchy excursions from Massaccesi, Every Kid on Speed and Pink Twins, Niko Skorpio's magick ambient, pranksterisms of Unidentified Sound Objects and Kings of Kaivinkone, acoustic psychedelia of Kemialliset Ystävät, Gater's "scary clown music", Kompleksi's gloomy DIY-Detroit-electro... and of course the inimitable electro-trash-glamour queens Chicks on Speed!
Some absolute stars and some absolute beginners: we sincerely hope you will enjoy this adventurous trip offering a glimpse to the best in modern electronic and underground sounds! Inspired by Valentina Tereshkova and other chicks high in the orbit.



Some introductions:
Little Bitchard is Arto Koivisto from Helsinki, Finland. His interpretation of 'CTNE' is a striking hip hop instrumental.
http://www.themfx.org/
8-Bit Rockers is Sami Liuski from Rovaniemi, Finland. He has gained acclaim also with his other project, Bangkok Impact. Sami's fresh electro-disco can be heard on Dutch Bunker and Créme labels.
http://phinnweb.org/5HT/interviews/8bitrockers/
Legowelt is Danny Blanco of The Hague, Holland. The hardest working producer of Dutch disco-Italo-flavoured electro (Bunker, Créme, etc. etc.), who needs no introduction among the connoisseurs of international electro circles.
http://phinnweb.org/5HT/interviews/orguewelt/
Unidentified Sound Objects is Sami Pennanen of Helsinki, Finland. A former B-boy and a professional graphic artist, his quirky sounds have been sparking in Finnish underground (Bad Vugum, etc.) for a couple of years now. pHinnMilk also wants to release more U.S.O.'s material one day, so keep watching the skies...
http://phinnweb.org/USO/
Andrew Duke is from Halifax, Canada. A man behind his trademark percussive electronic sound, his own radio show and numerous apperances on international labels like Bip-Hop, Phthalo, Acid Fake, Piehead... Watch out for Andrew's forthcoming album We Owe Roland on pHinnMilk!
http://www.techno.ca/cognition/
Kemialliset Ystävät are Jan Anderzén and friends from Tampere, Finland. The only non-electronic artist on this album, KY's personal branch of acoustic psychedelia has been released on Finnish labels Vauva, Bad Vugum, Fonal and Lal Lal, American Fusetron and French Alice In Wonder; gaining favourable reviews among all in UK's famous Wire magazine.
http://phinnweb.org/5HT/interviews/kemialliset/
Niko Skorpio is Niko Sirkiä from Turku, Finland. A man of mystery into magick and Coil-inspired psychedelic ambient eclectica, he also runs his own Some Place Else label.
http://www.nikoskorpio.net/
Massaccesi is John Fanning originating from Hampton, NH, USA. An experimentalist, fashion designer and former fanzine editor of cut-and-paste school, crucial also in the very origins of pHinnWeb site back in the mid-90s, he has released albums for USA's Phthalo and Macedonia's Acid Fake, and a lot more!
http://www.massaccesi.com/
Every Kid On Speed is Toni Dimitrov from Skopje, Macedonia. Toni runs his Acid Fake label, Fakezine website and creates glitchy experimental. His remix speeds [sic] up Chicks on Speed ad absurdum.
http://www.pale-dawn.dk/acidfake/everykidonspeed.htm / http://www.acidfake.tk/
Kings of Kaivinkone are Perttu Piirto (known also for his Ever Had project) and Jouka Mattila from Tampere, Finland. Are they insane, hardcore or AFX -- who cares?
http://artists.mp3s.com/artists/85/kings_of_kaivinkone.html
Pink Twins are brothers Juha and Vesa Vehviläinen with Kimmo Kumela from Helsinki, Finland. The brothers are the hardest-working men of experimental Finnish glitch and their own Pink Twins Media label. They are joined here by Kimmo Kumela's guitar pyrotechnics, which will set your speakers on fire -- watch out!
http://www.pinktwins.com/
Der Unsichtbare are electro punks Benzol and Charly Kent from Germany. They have released an album for Augsburg's Kommando 6 label and material for many more. The sample in the beginning is from a radio play adaptation of 'Faust', by the way.
http://phinnweb.org/5HT/interviews/derunsichtbare/
Tuomas Rantanen is from Tampere, Finland. Tuomas works on his graduation thesis on Philosophy and is known for his harsh percussive monotrax for UK's Template/Planet Rhythm, Germany's Definition, Belgium's KK Trax and Swedish Emergence.
http://phinnweb.org/finndiscog/rantanen/
Luke Eargoggle is Lukas Pettersson from Gothenburg, Sweden. He runs his own label, Stilleben Records, and has recorded his ultra-funky brand of electro also for Holland's Bunker Records, Germany's Kommando 6 and others. Luke's remix could be described as machine-like electro meeting 80s style Prince-like funky keyboard licks.
http://phinnweb.org/5HT/interviews/eargoggle/
Gater is Brian Suarez from New York City, USA. He has released his debut EP, Taboo (sexy electro with husky vocals from Chesty Morgenstein), for Dekathlon Records of Zombie Nation. Brian says this track scared his friend, who called it "scary clown music".
http://phinnweb.org/5HT/interviews/gater/
Kompleksi are Mike Not and pHinn from Tampere, Finland. Still the best-kept secret of Finnish electronic music (but hopefully no longer soon!), Mike Not has gained his credits as a producer with a decade-lasting career, and has already released a full-length album on pHinnMilk as Kohinatuotanto (phnnmlk-2). pHinn has got something to do with pHinnWeb site. This is Kompleksi's recorded debut.
http://phinnweb.org/phinnmilk/kompleksi/
Chicks on Speed are Alex Murray-Leslie (Australia), Melissa Logan (USA) and Kiki Moorse (Germany). The Berlin-based DIY-fashion-activism-electropunkettes run their own label, Chicks on Speed Records, have already released an album there (with another in pipeline) and various singles, with countless collection appearances and tours around the world.
http://www.chicksonspeed.com/ + http://phinnweb.org/CoS/
More info:
http://phinnweb.org/phinnmilk/ctnermx/


Contact:
pHinnMilk Records
c/o Rautio
Näsilinnankatu 11 B 33
33210 Tampere
FINLAND
phinnweb at sci.fi
http://phinnweb.org/phinnmilk
drink pHinnMilk!