I Like To Watch

[To snap off the frames, click here]


Helmut Newton (1920-2004) In Memoriam
Allen Jones
Warning: though the intention of this page is to keep all material presented here mostly softcore -- leaving more to imagination and fantasy than showing all graphic details -- some links found on these pages may lead to actual XXX-rated sites. So move on with your own discretion, and don't say we didn't warn you...

Note: due to the lack of time we can't constantly check if all links are working, so if any corrections, please let us know.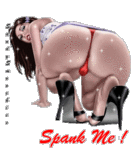 I try to keep these links as up-to-date as possible. If you find any dead or changed URLs, however, please, let me know (please, read this FAQ first before sending any mail).